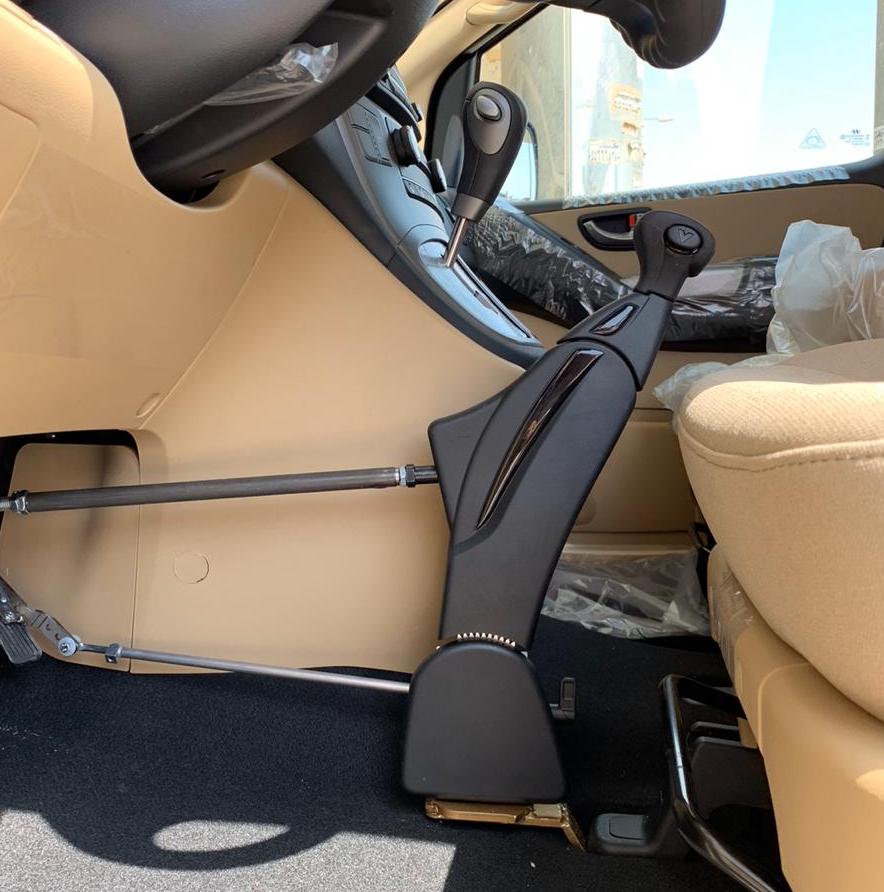 The VEIGEL Compact II hand control combines innovative operation with superior comfort and elegant design.
To accelerate, pull back the ergonomically shaped handle; a slight forward push activates the brake. The brake may temporarily be locked by means of a mechanism integrated into the handle.
The new generation of VEIGEL hand controls folds back even more easily when not in use. They come standard in automatic transmission vehicles.